---
CLASSES ARE HELD on the following days:
Saturday 8:00am-9:30am


Tuesday 7:30pm-9:00pm


PRIOR TO ATTENDING YOUR FIRST CLASS, PLEASE ADVISE (a) if you have practised any form of yoga (not essential), and (b) whether you have any health issues and/or impaired movement.

Classes begin promptly, so please arrive at least
5 minutes beforehand.

COST
Group Classes £13


Private 1 hour £40 1½ hours £50


WHAT TO BRING AND WHAT TO WEAR
BRING a yoga mat/sheepskin/large towel or blanket to sit on and something to cover up with during deep relaxation.


WEAR anything comfortable which does not restrict your movement, preferably cotton or other natural fibre. White is preferable but not essential. Jeans are not suitable.


TAKING CARE OF YOURSELF
Trust your own intuition about how far to push yourself physically. While you do need to work and break through some of your perceived boundaries you should never strain your body. Also,
Inform the teacher of any medical condition which may affect your practice.


Do not eat anything substantial for 2-3 hours before class.


When menstruating women should not do inverted postures, double leg lifts, Breath of Fire, or anything which strains the abdomen.


BEING MINDFUL OF OTHERS AND OF YOUR ENVIRONMENT
Please remove shoes as soon as you enter the yoga lodge, and place them on the shoe rack.


As mentioned, classes start on time, so please arrive at least 5 minutes beforehand to avoid disruption.


Avoid wearing strong fragrances such as perfume, after shave, etc.


Be sure to switch off mobile phones.


Be conscious of the special energy in the centre, and of the energy you bring to it.


Be mindful of why you have come to practice yoga. While waiting for class to start, sit quietly and focus on your breathing rather than socialising - there is plenty of time to do that afterwards.


Please do not talk during class - there is also plenty of time afterwards for having your questions answered.





"Amid the swirling, unfocused energies
of the modern world,
there is a light, calm and healing
in the centre of all things."
Yogi Bhajan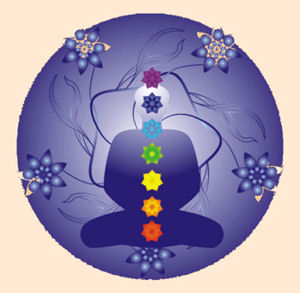 WHAT PEOPLE SAY
Thank you so much for your wonderful, uplifting Kundalini yoga classes. I have tried many forms of yoga over the years but none can match this form for vitalising the body, mind and soul. It is the perfect antidote to our modern way of living, helping to quiet the ego and connect with the deeper, authentic self. I always feel calm and beautifully grounded after your classes, which are taught with a perfect blend of clarity and compassion.
------------------
Authentic yoga with an authentic and well informed teacher! Yoga with Guru Ram provides a peaceful space for deep meditation and connection with something greater than ourselves. The themes are so varied that thereís always some new element to reflect on. Although you may sacrifice your Saturday morning lie in to attend class, the practice makes me feel more deeply rested and more resilient to stresses ahead than an extra hour in bed. Iíve recommended this class to my own students.
------------------
I come to practice Kundalini Yoga and Meditation every week. Without exaggeration, this is one of the best things that has happened in my life. We are so blessed to have these classes in Smallford and I hope others find this precious jewel and appreciate it. The effect of this ancient technology on uplifting my mood and spirit is amazing, and many aches and pains in my body have now disappeared. Thank you, Guru Ram Kaur, for being our mentor.
------------------
90 minutes of Kundalini Yoga with Guru Ram Kaur did more to relax me than a week away with the family in Tenerife! Each time I come I leave feeling bountiful, calm and ready to give to the world again.
------------------
Kundalini Yoga is such a perfect way of ending a week/starting a weekend. I find the classes completely relaxing, grounding and simply amazing when coping with highly stressful situations.
------------------
Thank you so much for your classes, which are a true blessing. Sohan Jalaiai is a very beautiful and peaceful setting in which to experience Kundalini Yoga. I enjoy your classes so much. My life has been transformed since I started learning Kundalini Yoga with you.
------------------
I absolutely love your yoga classes, the Gong is an incredible sound and feeling.
Many thanks!
-----------------
I just wanted to say how much I enjoyed the class last night and to say thank you for making me feel so welcome. I arrived rather tired from the day and left feeling energised and beautifully at peace.
------------------
I am a BWY teacher and have practised Hatha Yoga for twenty years. I started attending Guru Ram Kaur's Kundalini Yoga classes and have been a regular member of the class for two years. At the Sohan Jalaiai Centre there is a calming, yet powerfully healing energy, creating a wonderful atmosphere for yoga practice. Also, Guru Ram Kaur has inspired me and I am now committed to my own daily Kundalini Yoga practice. One day I hope to become a Kundalini Yoga teacher myself.
-----------------
Reflecting on the past year I am grateful for my blessings, and your yoga is one of them. So, I would just like to thank you for your wonderful classes and the beautiful energy that you carry - the classes are a true inspiration for me and clearly others that you teach. Much love and blessings to you.
--------------
Just to let you know how blessed I am to have found you. I was at a stage in my life when I was wanting to do something for myself to enhance my mental and physical self, that my friend told me about the Sohan Jalaiai Centre. Since coming I feel so much better and stronger, mentally and physically. I am always so happy after being at the class. I feel energised and life feels so beautiful. I always look forward to my class. Thank you so much, Guru Ram Kaur, and I truly feel very blessed to have found you.
---------------------
I cannot find the words to adequately express the difference Kundalini Yoga makes to my life. Another student said that Kundalini Yoga had completely changed her life, and I do not think this was an exaggeration. I have faced very stressful and demanding times personally and work-wise, but through the yoga have found enormous reserves of physical and emotional energy and an increasing raising of consciousness.
-------------------
I appreciated today's yoga so much. It is complementing other therapy that I am having perfectly, and is somehow easing the very hard journey I have embarked upon. I have been truly amazed by the power of the yoga and enjoy listening to what you tell us. Each yoga session is very special and the Celestial Communication work we did today was really special.
------------------
Thank you once again, Guru Ram, for a fantastic class. I find myself smiling during savasana and relaxation and also smiling all the way home!
------------------
I love coming to your classes and wish I lived nearer to you. The power of the gong is really quite extraordinary, with the vibrations moving right through your whole body.
-----------------